Pakistan Kung Fu & Tai Chi Association is a governing body in Pakistan, promoting Chinese traditional martial arts. According to the PKA Constitution, the goal of the Pakistan Kung Fu & Tai Chi Association is to develop Kung Fu worldwide, to see it among Olympic Games as a fair sport as the essence of Kung Fu, its philosophy, Zen shows that it is not less than the other martial arts that have been included to the Olympic movement. We all need only one thing independently of any style or any organization - unity. We are sure that with the mutual collaboration we can reveal the real essence of Kung Fu to humanity. PKA welcomes the real Kung Fu Masters who think about the future of Kung Fu and want the unity of Kung Fu.
Essential Missions of the PKA :
1- Organization of continental and world tournaments;
2- Equality in sport;
3- Protection of athletes and coaches;
4- Human development assistance;
5- To create the unity of the kung fu/ Tai Chi organizations;
Structure of the PKA:
The Representative of the PKA are the National & Provincial Kung Fu Organizations - one organization from each Province. The Provincial Organizations affiliate to the PKA by presenting the following information to the PKA Secretariat:
1. Name of the Province/ country and organization
2. Name of the president, vice-president, General secretary and head coach
3. Style
4. Past and/or current Kung Fu/ Tai Chi activities
5. Contact information (e-mail, phone and fax, URL if available)
The Associate Members of the PKA are the respected international & national Kung Fu & Tai Chi organizations.
PKA Masters Board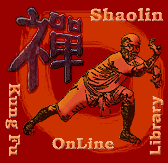 The IKF has undertaken the following action:
Creation of the PKA Masters Board in 2005. This Board is involved in the process to collect the written records about the history and current development of Kung Fu and its traditional styles. All the respected Kung Fu masters are kindly invited to unity and are kindly requested to send the records about their styles and about themselves on
moochikhan@gmail.com
.
Dear Masters, we rely on your support for the true unity of Kung Fu.