Grand Master Shi Heng Jun
Shi Heng Jun was born in 1966 into a family which practiced martial arts for generations in Shandong Province, China. As a 35th generation Shaolin Temple Warrior Monk, he was elected to be one of the 18 Arhats of Shaolin Temple. He is currently serving as the chief master of the Songshan Mt. Shaolin Temple Secular Disciple Union. With a strong interest in Chinese martial arts, grand master Shi Heng Jun started his martial arts training with Xingyi boxing (The art of heart and mind), as well as the traditional Qigong under his grandfather at the age of six. Later, he took refugee and became a disciple of 34th generation Shaolin Temple warrior monk grandmaster Shi Yang Fo.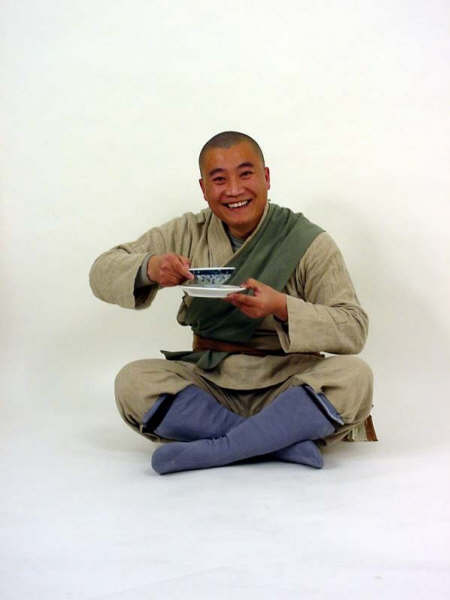 Under Yang Fo¡¯s tireless instruction and training, and after many frigid winters and boiling summers, Heng Jun reached the highest level in Shaolin Boxing, the eighteen categories of weapons and the internal and external Qigong. He has specialized in Shaolin Hard External Qigong, the top achievement of Yi Jin Jing, and the 36 combinations of Short Fighting of Shaolin. In Autumn of 1986, at the 1st Annual Martial Arts Competition of Shaolin Temple, master Heng Jun took championships in Long Fist Boxing, Broadswords, and Horse Chopping Knives. In 1987, He was invited to perform at the Wudang Mountain Open Martial Arts Championships and won the top honor. In 1989, he became a member of the International Shaolin Martial Arts Federation. On Shaolin Temple's behalf, he has traveled overseas to give demonstrations and workshops. He has inspired many Shaolin kung fu lovers worldwide.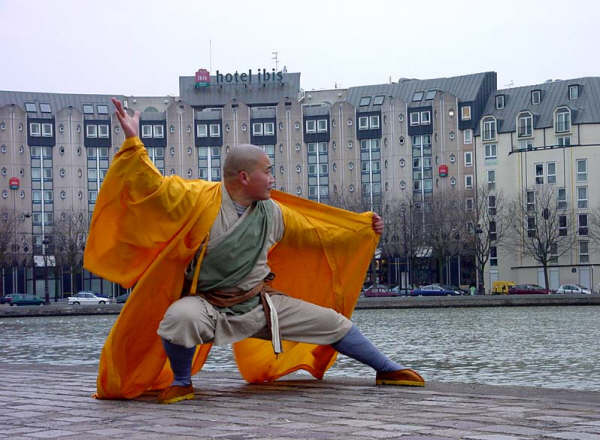 The heart of Shaolin kung fu influenced millions who dreamed to be a kung fu master. In 1995, Grand Master Shi Heng Jun was invited back to Shaolin Temple, and assigned by the temple to open a school to spread the arts of Shaolin to secular students. During the teaching and the continuous training of decades, Master Shi Heng Jun came to a realization, "Martial Arts practitioners should learn the virtue of martial arts before they can learn fighting techniques." In just a short period of times, Grand Master Heng Jun has produced many outstanding martial artists, with instruction and teaching by personal example as well as verbal instruction. His disciples work throughout the world to spread the spirit of Chinese martial arts and Shaolin kung fu. Some became action celebrities in martial arts films, others became outstanding students of the Martial Arts College, while some became well-known martial arts instructors, kung fu movie stars and Chinese martial arts athletes. They inherited the mission to carrying on the heritage and spirit of Chinese martial arts.